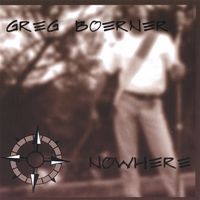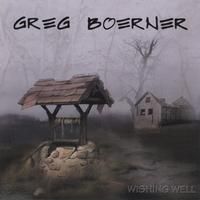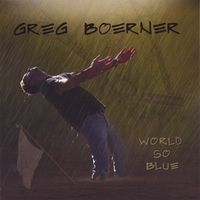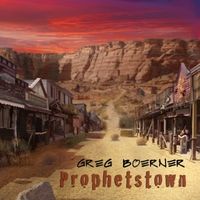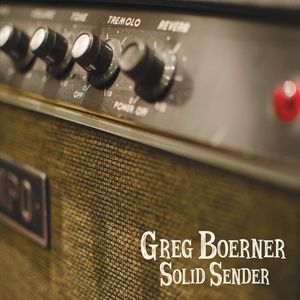 I have 5 albums available for purchase. If you are interested in physical cds, I will happily ship directly to you.
The cds are $15 each. Period. No additional shipping costs.
Venmo, PayPal, Mastercard/Visa are accepted forms of payment.
For more info or to place an order, please contact me at: gboerner3@yahoo.com
***Downloads as well as some new/used cds can be found online.
SOLID SENDER (2017) - "Burner's" 5th album skillfully and tastefully blends his hot, organic, blues-based acoustic guitar chops, Southern sultry vocals and songwriting with upright bass, funky brushes, Fender Rhodes piano and electric/tremolo guitars.
"His fifth record, Solid Sender, rips up his (previous) formula and finds new ground to stand on. It's still a loving tribute to the roots music he holds dear, but this time he's opened the production wide, welcoming drums and electric piano and upright bass and lots of studio magic, and strapping on an electric guitar for most of the running time. Even with all this, Solid Sender is still a Greg Boerner record, only more so."
 - Andre Salles, obsessive and financially idiotic music fan and writer/reviewer/columnist for www.tm3am.com
_____________________________________________________________________________________________________________
PROPHETSTOWN (2011) - Long awaited 4th album showcasing "Burner's" strong songwriting and highlighting his unique but deeply rooted guitar style and sultry Southern vocals. Featuring sparse, tasteful accompaniment including lap steel, tremolo and nylon string guitar.

Prophetstown is a stunning new CD of songs from Greg Boerner. Listen to this album carefully, so that you absorb and savor every word, sound, and atmospheric nuance created by Boerner's superb songwriting, vocal delivery, and guitar playing. The songs tell stories of interesting characters and places, explore thoughts and emotions, revel in love, and walk down the dusty streets of a strange town. Prophetstown is on my "Folk Festival Faves" list for Top Ten albums for 2011.

- Lilli Kuzma, host of "Folk Festival" on WDCB Public Radio, Chicagoland
 
---
WORLD SO BLUE (2006) - "Voted Top 25 CDs Of 2006" by ROOTSTIME Magazine. This 2006 release centers on Boerner's most personal songwriting to date.

"World So Blue, the third self-produced album from singer/songwriter Greg Boerner, is a true triumph in the portrayal of raw, vulnerable emotion. Steeped in the Blues and Folk of Boerner's Southern upbringing, World So Blue gives listeners a window into the world of a man who vacillates between heartache, love, longing and hope. Boerner's sultry, haunting voice makes each lyric palpable; his melodies resonate. If the litmus test of true talent in a songwriter is the ability to invite the listener to relate any song to his/her own life and experiences, then Boerner is among the elite. His penchant for honest, exposed, often seductive lyrics coupled with brilliant guitar playing and beautiful melodies earns him the mark of a truly talented story teller. Highlights like "This Love " and "Don't Wake Me From This Dream " are drenched in conflict, longing and the human struggle with the ferocity of love, while songs like "Adele " and "Watchin' The Girls Go By " explore the playful, flirtatious, more humorous side of Boerner's multi-faceted persona. World So Blue is a remarkable addition to the already rich catalog of a humble artist from Augusta, Georgia who is well on his way to leaving his indelible mark on the face of music."

– Christina Plotzke, serious music fan and writer/critic Prefix and Groupeez magazines 
 
---
WISHING WELL (2001) - Released in 2001, Boerner's 2nd album showcases his growth as a guitarist/singer/songwriter and solidifies him as the real deal.

"When it comes to top flight original blues, ballads, and folk, you won't find a more skilled practitioner around these parts than singer-songwriter/guitarist Greg Boerner. His new CD Wishing Well is rife with outstanding original material, expressive vocals, and dexterous finger picked guitar. Boerner's songs, with folk, old timey, country, and on occasion even Latin grooves spicing his mainly blues-based approach, are well-written and confidently delivered. You can't ask for much more than that. "

– Kevin Toelle , Blues Editor Illinois Entertainer
 
---